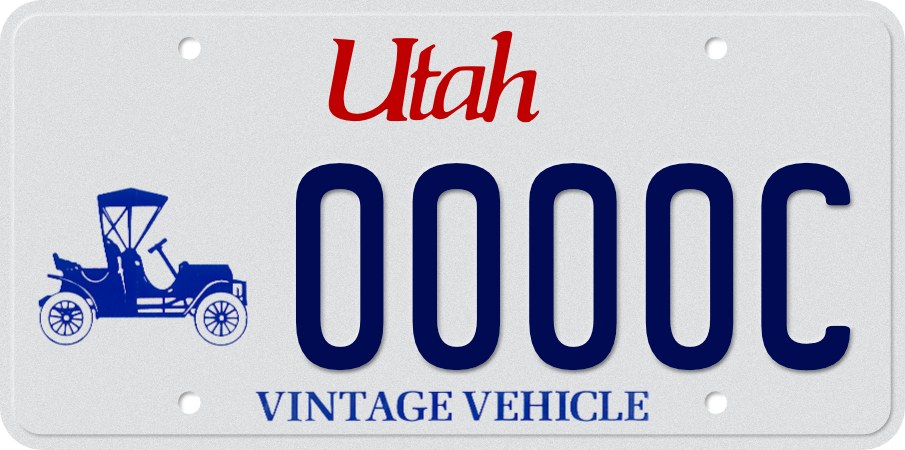 About This Plate
Unique Vehicle Special Group
This plate identifies a vehicle at least 30 years old, is primarily a collector's item, and used for participation in club activities, exhibitions, tours, parades, occasional transportation and similar uses, but is not used for general daily transportation. This plate may be personalized with up to 5 alphanumeric characters, or up to 4 for motorcycles, by submitting TC-817, Application for Personalized and Replacement License Plates with the required personalization fee. A vintage vehicle, as defined in Utah Code 41-21-1, qualifies for an exemption from safety and emission inspections.
Requirements
$17 Special Plate Fee
No Annual Contribution
$4 Postage and Handling
Identifiable into one of two categories:

1980 and Older Vehicles
1981 & Newer Vehicles

Vehicles 1981 & newer may be required to pass an emissions test if registered in a county that requires it
Obtaining this Plate
To obtain this plate by mail, please call 801-297-7780 or 1-800-DMV-UTAH (800-368-8824) to obtain fees and requirements.