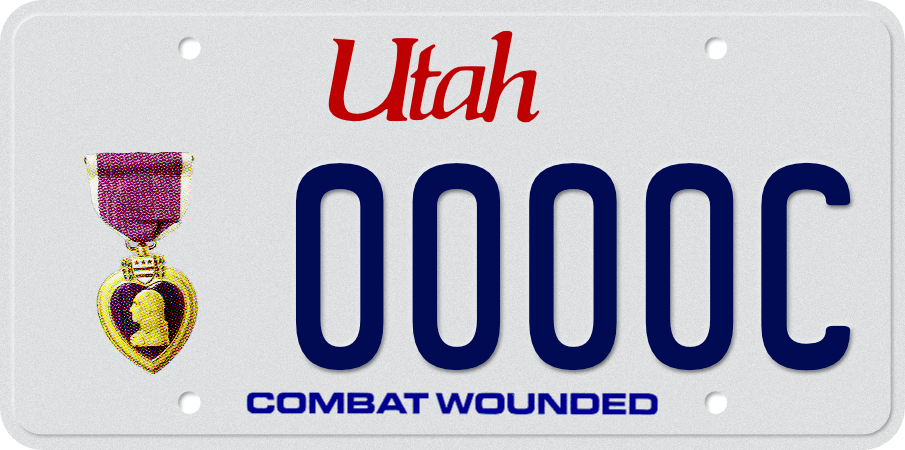 About This Plate
Honor Special Group
The Purple Heart decoration is awarded to members of the armed forces who are wounded in combat. This plate recognizes recipients of the award. This plate may be personalized with up to 5 alphanumeric characters, or up to 4 for motorcycles, by submitting TC-817, Application for Personalized and Replacement License Plates with the required personalization fee.
Requirements
A membership card in the Military Order of the Purple Heart Association or military discharge form DD-214 issued by the National Personnel Records Center
No Special Plate Fee
No Annual Contribution
Obtaining this Plate
To obtain this plate by mail, please submit a copy of your current registration, any documentation required for the special plate, a check that includes the cost of the special plate and donation fee, plus $4.00 for postage to:
Utah State Tax Commission
Motor Vehicle Division
P.O. Box 30412
Salt Lake City, UT 84130
For express services (FedEx, UPS, etc.), use zip code 84116
For more information, please call 801-297-7780 or 1-800-DMV-UTAH (800-368-8824).